Rescue Mode
On the Kimsufi - Hetzner Control Panel click the Netboot button and a pop-up will appear, click on Rescue and select the Rescue-pro option followed by the Next and Confirm button. Now click on the Restart button and your server will reboot into Rescue mode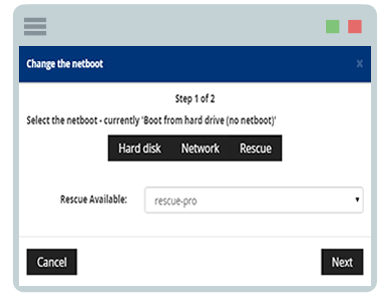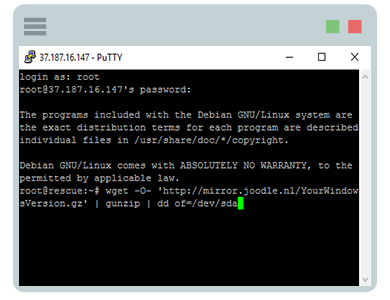 Login At Rescue
If everything went OK you should have received an email from OVH with the Rescue details. Use PuTTy or any other SSH tool to login to your server which has booted into Rescue mode. Copy the command you got from above when you selected the Windows Version you want and paste it in the SSH window, press enter and the Download & Install will begin.

Change Netboot To Hard Disk
Once the Download & Install has been finished you will have to change the Netboot back to Hard Disk. Click Netboot once again, and select the Hard Disk option followed by the Next button. Click Confirm and reboot your server using the Restart button.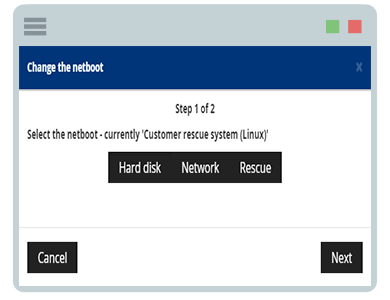 Remote Desktop
Congratulations! You have now installed Windows on your Kimsufi Server and you are ready to connect to it using the Remote Desktop Protocol. Click the button below to get a list of Usernames and Passwords which you will need to login to your server. Make sure to change the password after the first login!
Usernames & Passwords